Buy SAAS or SAAS Business with our support, guidance, and assistance. We help SAAS Buyers connect with the right Software products or vendors/Developers
The Best Product Category
Planning To Buy A
New SAAS?
Let us know what software you wish to buy for your business.
We shall do the research for you. Find the best in that category.
Negotiate on your behalf over features, pricing, LTD, and much more
with the vendor so that you get the best SAAS for your business.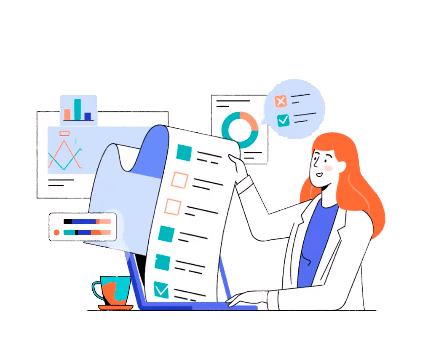 Tell Us What Kind of SAAS You Need?
Give 'How To Buy SAAS Team" the entire list of features that you wish to have in your SAAS
Let The Guide, Know Your Budgets
Let us know the budget that you wish to spend on software to manage and maintain your businesses.
How Our Expert Guide Help?
After you have shared your SAAS requirements, our SAAS guide expert at the How To Buy SAAS team analyze needs and generates the available deals for you in less than 48 hours.
The SAAS guide will negotiate for the best deal that you can afford to buy and schedule product demo on vendors' behalf or organize demo from the vendor itself.
Check Out Best Experts
Product Reviews
Want To Buy
SAAS Businesses?
Want Comparison &
Reviews Before
Buying Your SAAS?
Or A SAAS Business?
How To Buy SAAS Is A SAAS Marketplace
How to buy saas is a marketplace for networking, discussion, finding solutions, and everything you can imagine in SAAS collaboration. We have seen a booming technology transformation in the Software industry since the evolution of computers. With time, microtechnology has changed the process of thinking and management. On how to buy Saas, we have identified this trend, and being in this industry, we want to enjoy this journey of Software as a service. Started in 2020, Howtobuysaas.com with a focus on enabling any and every business to easily adapt to technology. With Howtobuysaas.com software buying is not a hassle anymore since we are ready to guide you through your buyer's journey of choosing the best SAAS for your business. Currently, we connect with 500+ Saas vendors according to 20+ SAAS Categories. We study their software, its impact, and the solutions that it has to offer in order to cover the customer's pain points. With our study and research, you can enjoy the opportunity to discuss the best SAAS for yourself or your organization. Just hit the contact us or live chat option and start talking to us. It's as simple as that on How to Buy SAAS.
What do We sell?
We don't sell SAAS. We sell our time to identify the best SAAS so that you can choose the best software as a service for yourself or your organization. Also, we sell advice to software developers who are building new saas. We prepare the Market research reports by doing competitor analysis in your niche and industry. We share our study with you so that you can create the best Roadmap and MVP to test your SAAS before a full-fledged Product Launch. At Howtobuysaas, we offer software solutions that help business scale up to potential. Helping them with the right infrastructure, networking, security solutions and automation technology like ERP, we offer our B2B buyers the best IT solutions in town.
What is a SaaS marketplace?
A SaaS marketplace is a type of application marketplace, at SaaS marketplace customers, can go through an online storefront to find, purchase, and manage cloud-based applications. If you are looking for a SaaS for your business then you have come to the perfect SaaS marketplace, because here at How to buy SAAS we give advice on choosing the best software at best deals available on all marketplaces.
Security
A fully committed security solution is the need of the hour to protect, mitigate and safeguard your business from cyber threats. We suggest our clients to adopt a holistic approach towards data security by strengthening every aspect, be it enterprise, network or endpoint. This strategy helps ensure that no weak link is left open to traffic anomalies. By offering comprehensive security options, we ensure effective and optimized infrastructure and operational security. With the right set of security solutions, our clients can combat the security pressure successfully and keep security breaches at bay.
How Do I buy software?
Buying software is quick, easy, and simple, You need to search for all the available software. Read customers reviews. Talk to us over chat support, we shall deliver our expert advice to you from the How to buy saas team and make your buying process perfect and meaningful.
Other Significant Technologies
As more and more businesses are embracing modern technology, we have been constantly upgrading our list of offerings to match up with their expectations. Be it hardware, laptops, smartphone, mobile device management solutions or biometric devices, we are ready to fulfill every possible need of SMBs and big enterprises for digitization and process optimization. With robust IT and communications solutions, we are encouraging them to devise strategies that help them sustain in a dynamic environment. It's time to explore our exhaustive list of computer hardware, mobile devices and cloud-based services!
Still Confused About Buying Your SAAS ?
Give us a chance and we will find the best SAAS for you.