'No-reply' when heard for the first time, sounds both intriguing and frustrating.
What are Noreply Emails?
Noreply emails addresses are those email addresses that do not require, or to be more precise, do not accept replies. It's an email address that is set to not receive any replies.
Noreply emails are used by the companies for sending marketing and/or transactional emails, as in the receipts, bills, or shipping information. The objective of these emails is to prevent unnecessary responses from getting filled by the customers in their email sections.
If you take a good look at your emails, you might notice a lot of these Noreply emails addresses in your emails most of the time.
Are Noreply Emails Admirable?
From the business perspective? A yes. But, from the perspective of a customer? A big NO.
Whenever we go to any kind of place, say shops, cafes, clinics, malls, etc. The first thing we, as a customer notice, is how well we are being treated by respective salesperson or staff, working there. Imagine you going to a really good shop, and not getting greeted or welcomed by their staff properly, no matter how classic, unique or beautiful their products are, you will never want to go there really.
"Noreply emails" are just like those unfair behaviors of the above-mentioned store staff, just in the electronic messaging form.
It is pretty obvious for any customer to find these emails rude, and bad. But, from the marketing view, it is taken to be really nice a process that allows their particular email sections to not get junky of all those unnecessary or unrequired responses. Both, the customer's and aa well as the marketing sector's point of view is correct if seen this way.
Noreply emails create a third-rate customer, or audience impression and service. Best email strategies include a one-on-one conversation with the customers, or audience and solving their problems in much easier, compassionate, and kind ways.
For, at the time of interacting with the customers, they must see your kindness, and a keen interest in solving their problems using methods and ways, that make them appreciate and understand your efforts to their problems and/or issues.
Noreply emails are the means of getting on the bad side of customers. If the customers cannot reply to the emails sent by them, your impression of serving them automatically degrades up to a level, on their minds. Also, a one-sided conversation is surely more than enough to lose your customer, and audience engagement.
Before we start discussing the pros of Noreply emails, one thing should be made clear!
NoReply emails are harmful as we have understood until now. But, changing the ways of sending Noreply emails, does not impact or tend to have an impact immediately. It only starts getting better, slowly and gradually. Obviously, no noted impact can be seen immediately, but one can and will definitely notice its benefits inn the long run. Not only will this increase and keep the customer, and audience engagement consistent, but also help increase revenue, through the years, for a long time.
Why do not Use Noreply Emails for Customer Service?
Now, let us look at some more reasons why to not use Noreply emails for customer service:
Email delivery rates are affected badly.
Internet service providers and Email providers use filters to screen emails before sending these to the client's inboxes. Yes, you absolutely heard that right.
When Noreply emails are sent, chances are they might get screened or filtered through that very screening system and get themselves enlisted in the spam box, after which it will never make its way to anyone's inbox.
Not necessary that every Noreply email might be regarded as spam. Some are able to make it through the test, and then finally reach your inboxes. But you won't even know if your emails don't make it to your client's inboxes, which is a great disadvantage.
2. Noreply email addresses cannot be added to the address book.
Imagine, how long it takes for you to carve, create, and find those beautiful and impressive words to finally make a marketing email, that attracts or catches up your client's eyes!
Now, are you aware that even your client's email inbox has a filter, that filters all the emails and adds unnecessary or unusual emails to the spam box? Yes again.
When email addresses are added by the users in their address books, it prevents emails from getting enlisted or marked as spam. Because, Noreply emails have no definite addresses, clients or users are not able to add the address to their address book, which, when the emails get filtered, might be sent out to the spam box.
All your creativity is sent to the waste bin in no seconds.
3. Likely annoying to customers, users, clients, or audience.
As I've mentioned earlier, behavior is an important aspect of marketing, both traditional as well as digital. Since customers almost always have queries regarding the very information in the email that is being sent to them, they do not know how to contact you immediately regarding that. Or maybe the information caused so much chaos in their heads already that they want to contact you regarding that and sort everything out, right then and there.
But, as Noreply emails do not provide this information, the customer will automatically be bound to think of this behavior as a ruse. In this way, your marketing-customer relationship gets harmed, sometimes even reducing the number of customers, up to an extent.
4. Important communications might be missed.
As I told earlier, all the hassle that Noreply emails provide to the clients or audiences, all the fuss created by these, tend to have a bad impression of the marketed products on the clients.
I'm sure you all heard of a little proverb "As long as the person standing in front of you is able to understand what you're saying, your grammar or language doesn't bother".
Now, the languages used for marketing emails are quite standard, easy, and understandable. But, the need for communication is cut wholly, with all the Noreply emails for your marketed products.
When your customers and audiences do not find an appropriate opportunity to tell you about their issues and/or problems regarding your product, it is definite of you to miss out on important details of your products that might require an eye or an upgrade. Needless to say!
5. Noreply email address might not be GDPR-compliant.
European parliament bought the General Data Protection Regulation (GDPR) which is legislation that updated and unified data privacy laws across the European Union (EU).
Some of the key privacy and data protection requirements of the GDPR include: Requiring the consent of subjects for data processing. Anonymizing collected data to protect privacy. Providing data breach notifications.
This means, your customers must be able to access all the data collected by you, about them.
But, as Noreply emails avoid communication, or sharing of information from both sides through them, chances are, it could impact your GDPR compliances, which again might lead you to payment of fines, and fine harm to your reputation.
If not Noreply emails, then what to use?
Did the pros seem satisfying? I do not think so.
Learning about the impacts that Noreply emails cause on the audience, and customer engagement, I'm sure its damaging effects are clear by now. However, there might arise questions like
what would be the alternatives to them?
How measurable are the impacts?
How to manage customers and audiences if Noreply emails are harming?
Are there more convenient ways to deal without them? etc.
We understand how your heads are fussy and a mess of all the information you've gained and understood from above. Of course, there are alternatives for Noreply emails.
Alternatives, that will help you build customers and audience, maintain good relations with them, solve their problems, issues, and queries, and help them so that your customer-audience engagement remains good and consistent throughout.
Below lies the discussion of what to do and use instead of Noreply emails to keep up and sustain your audience engagement.
Alternatives to Noreply Emails for Better Engagement with Audience
As you've learned all the issues related to no reply emails above, let us see what to use instead of no reply emails!
Reciprocate Noreply emails for specific email addresses
Use a separately specific email address to cater to the informational needs of your clients or customers. Instead of Noreply emails, these addresses can be used:
hellothere@domainname.com
letschat@domainname.com
ownersfullname@domainname.com (This looks personal and doesn't have to be managed by the owner.)
pleasereply@domainname.com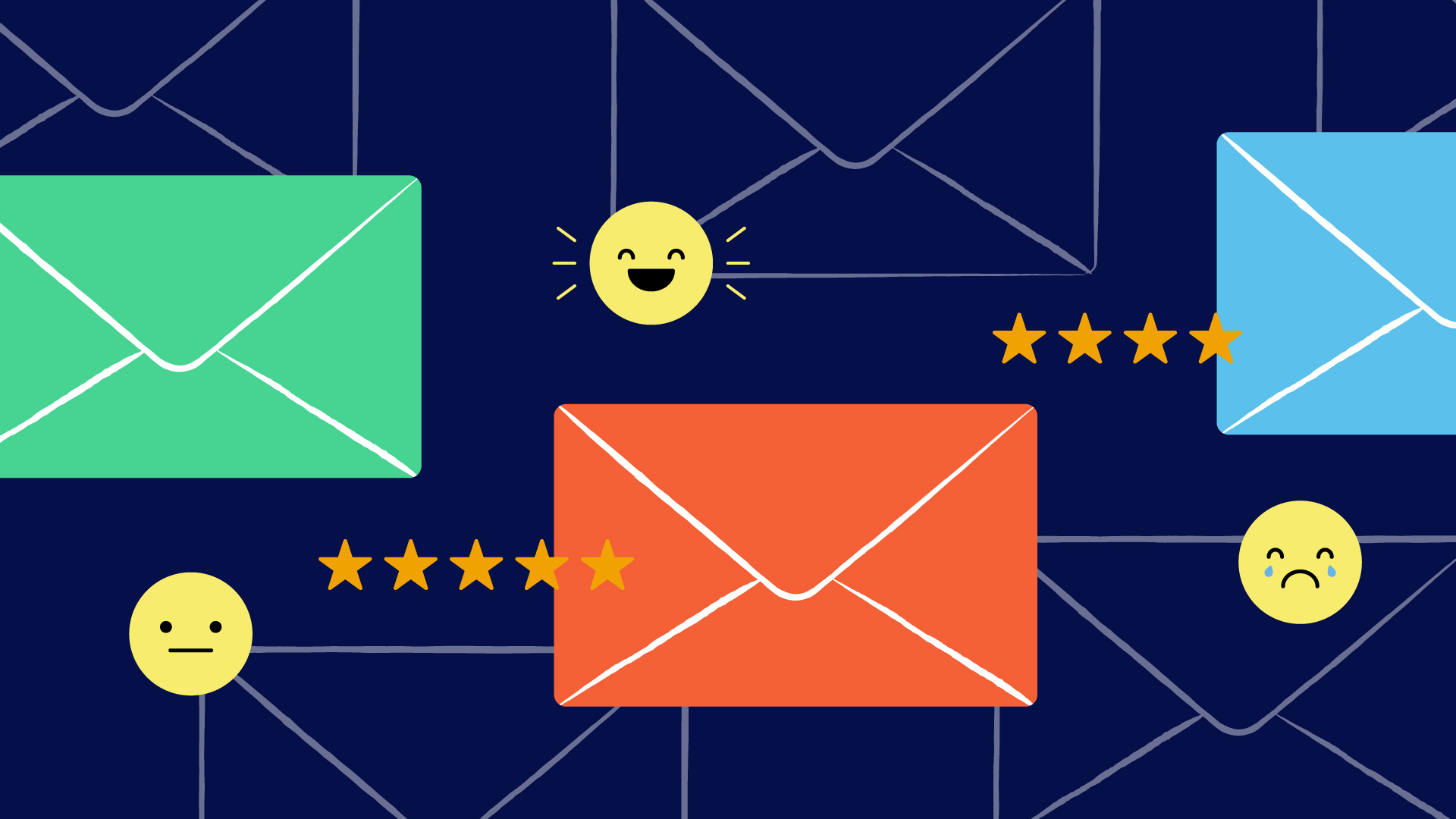 2. Separation of email responses using a variety of tools & rules.
Once you've made a separate email inbox, rules and tools like filters can be used.
Some email clients allow you to create rules to filter emails with specific words in the title to another email box. Make use of these tools to provide all the facilities your customers, and the audience could ask for.
3. Get their questions.
Your customers might have a variety of questions that confuse them.
Researching the most asked questions, and options on your site that confuse them is a good way to kick-start your way of providing them with solutions they ask from you or require. Based on the research, you can add FAQs, blog posts, video information, etc., to help them able to clear all that confusion. Be easy with them from the start, which will allow them the confidence and all the ambiance that they can ever receive from your side regarding their doubts and problems.
After all, it is always nice when one presents solutions to the problems visually.
4. Interact with audience/customers
One of the best ways to maintain your audience engagement right onto the places, and to even increase audience number is to interact with your customers. To keep the audience/customer engagement high and maintained, the practice of interaction must be done on regular rounds. Like, once a week, or twice a month, etc.
Provide them with your social media pages, for example, your Facebook page and Instagram handle Prefer using QNA sessions on your social media pages provided on your site, to interact more frequently and often with the customers.
5. Provide resources using whatever it takes.
The easiest ways to let your customers know, enquire and ensure about your products are by directing your customers to the FAQ section of your page, showing them a video demography of how what works.
Try adding your Instagram handle too, to notify them about your new products, launches, collections, sales, discounts, etc.
You must also create a "Talk with us" or "Chat with us" option, to solve furthermore doubts and queries regarding their purchase from your site. Make sure these options in the homepage, or at a place suitable and easier for the customers and audiences to find it, and use it.
Want to send emails in bulk and a build strong connection with your customers to grow your business?
Here is a powerful and user-friendly email tool for small and medium enterprises: SendinBlue
They have a fantastic free plan, and even on premium plans, it is one of the most affordable email software options available. It is simple to get started.
The email editor lives up to expectations, and clicking a newsletter together is a lot of fun. Automation isn't as sophisticated as ActiveCampaign, but it's incredibly effective. SendinBlue is deserving of your because it has all of the features you'd expect.
Summing Up
The more convenient your problem solving appears to your customers, the more engaged they are. Building a customer-audience relationship using the ways and methods mentioned above, might result in something really helpful and intriguing, in a good sense to the audience. Make sure to take note of the above-discussed pros and cons, to make your Noreply email address alternatives more progressive, creative, and helpful in engagement.
Hope the information presented above helps.
Want to know the 11 Best Email List Cleaning And Verification Services In 2022?
Frequently Asked Questions
Are Noreply emails a form of emails?
Yes. Noreply emails are a form of email addresses used to send receipts, billing addresses, etc. They do not allow any audience to reply back to them using that very email.
Is Noreply email spam?
Not all of them are considered spam. But the use of these kinds of emails may lead a few of them to enlist themselves as spam.
Can Noreply emails harm our email inboxes/addresses?
They do not harm any email addresses when being sent or received. Rather, these are a form of short emails that provide you with precise and short information of something.
Do no reply emails get filtered?
Internet service providers (like Comcast, and AT&T) and email service providers (like Gmail) filter, or screen the sent emails to make sure these are not spam.
Are there alternatives to Noreply emails?
Convenient methods and ways have been introduced to deal with alternates of Noreply emails.