SaaS Marketplace.
Buy SaaS Business & Subscriptions.
Howtobuysaas is a one stop platform to buy and sell SaaS subscriptions or acquire a complete SaaS business from SaaS owners.
Search For SaaS Subscriptions
Looking to find and buy saas subscription for yourself or business? Search them below.
Browse Top SaaS Businesses To Buy
Looking to aquire a SaaS business? Resigter over our business marketplace to browse listings.
Monetization
Service Subscription
A complete Website Security and Safety solution. Cloud- based SaaS, as well as a successful WordPress Backup & Restore plugin since 2016.
Monetization
Service Subscription
This SaaS provides marketing & lead development for independent car dealerships looking to leverage technology to grow their operations.
Monetization
Service Subscription
Influencer Marketing platform, 5-year-old earning 2 million dollars till date. Completely automated and need not more than 2 hours/day to keep it actively a running business. 
Explore, Buy & Sell New SaaS Subscription Or Business.
Get updates about new SaaS Buy & Sell straight to your inbox. Join the network of millions.
Sponsored Softwares To Buy
"How To Buy SaaS" Facebook Group Trending Product
An all-in-one business solution that increases efficiency and minimizes costs.
Planning To Buy SaaS Business?
Howtobuysaas is a marketplace plus roadmap for every saas enthusiast. We have built this platform with trusted SaaS owners that allows them to sell their subscriptions to saas buyer & manage all their subscription from our dashboard. This platform also gives the SaaS owner to get their saas acquired by other businesses.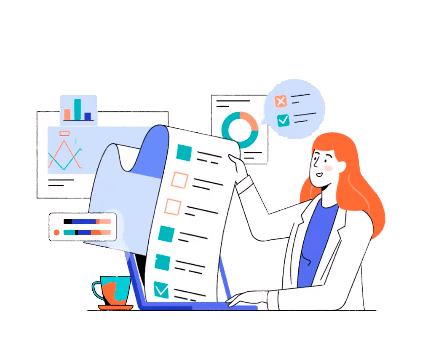 Verify and evaluate Metrics
Evaluate 10+ financial metrics, including MRR, CAC, and ARR
Help in Financing and funding process
We are working closely with financing and lending institution to help you buy SaaS business.
Create & Send Lettor of Intent
Easily create and send LOIs within the platform. Quick communication, proposal and agreement exchange process.
Manage Your Subscriptions
Check Out Best Experts
Product Reviews
How To Buy SAAS Is A SAAS Marketplace
How to buy saas is a marketplace for networking, discussion, finding solutions, and everything you can imagine in SAAS collaboration. We have seen a booming technology transformation in the Software industry since the evolution of computers. With time, microtechnology has changed the process of thinking and management. On how to buy Saas, we have identified this trend, and being in this industry, we want to enjoy this journey of Software as a service. Started in 2020, Howtobuysaas.com with a focus on enabling any and every business to easily adapt to technology. With Howtobuysaas.com software buying is not a hassle anymore since we are ready to guide you through your buyer's journey of choosing the best SAAS for your business. Currently, we connect with 500+ Saas vendors according to 20+ SAAS Categories. We study their software, its impact, and the solutions that it has to offer in order to cover the customer's pain points. With our study and research, you can enjoy the opportunity to discuss the best SAAS for yourself or your organization. Just hit the contact us or live chat option and start talking to us. It's as simple as that on How to Buy SAAS. 
What do We sell?
We work with SaaS business owners who are selling their SaaS subscriptions over their website. We invite them to sell their subscriptions over our website with some added benefits exclusive to our buyers. People Buy SaaS over our website at no extra cost to them. At how to buy saas, we also work with SaaS business owners who are willing to take an exit from their product and looking for a buyer or maybe an investor. We work as a SaaS marketplace for them. Assist them in the merger and acquisition of SaaS companies or get a quote to signup offers with a letter of intent and financing. 
What is a SaaS marketplace?
A SaaS marketplace is a type of application marketplace, at SaaS marketplace customers, can go through an online storefront to find, purchase, and manage cloud-based applications. If you are looking for a SaaS for your business then you have come to the perfect SaaS marketplace, because here at How to buy SAAS we give advice on choosing the best software at best deals available on all marketplaces.
Security
A fully committed security solution is the need of the hour to protect, mitigate and safeguard your business from cyber threats. We suggest our clients to adopt a holistic approach towards data security by strengthening every aspect, be it enterprise, network or endpoint. This strategy helps ensure that no weak link is left open to traffic anomalies. By offering comprehensive security options, we ensure effective and optimized infrastructure and operational security. With the right set of security solutions, our clients can combat the security pressure successfully and keep security breaches at bay.
How Do I buy SaaS Business or Buy SaaS Subsription?
Buying software is quick, easy, and simple, You need to search for all the available saas and saas business. Read customer reviews or the metrics of business that are available. Talk to us over chat support, we shall deliver our expert advice to you from the How to buy saas team and make your buying process perfect and meaningful.
Howtobuysaas is fully compliant with:
FTC
We take a very proactive stance, ensuring that all sales pages listed on Howtobuysaas are fully FTC compliant. Our proprietary Paypal and integration with several popular payment gateways also means that you will never be at the mercy of arbitrary merchant account rules.
GDPR
CASL
ACMA
PCI
SCA






Willing to Sell Your SaaS with Us?
Signup For Our SaaS Partnership Programme